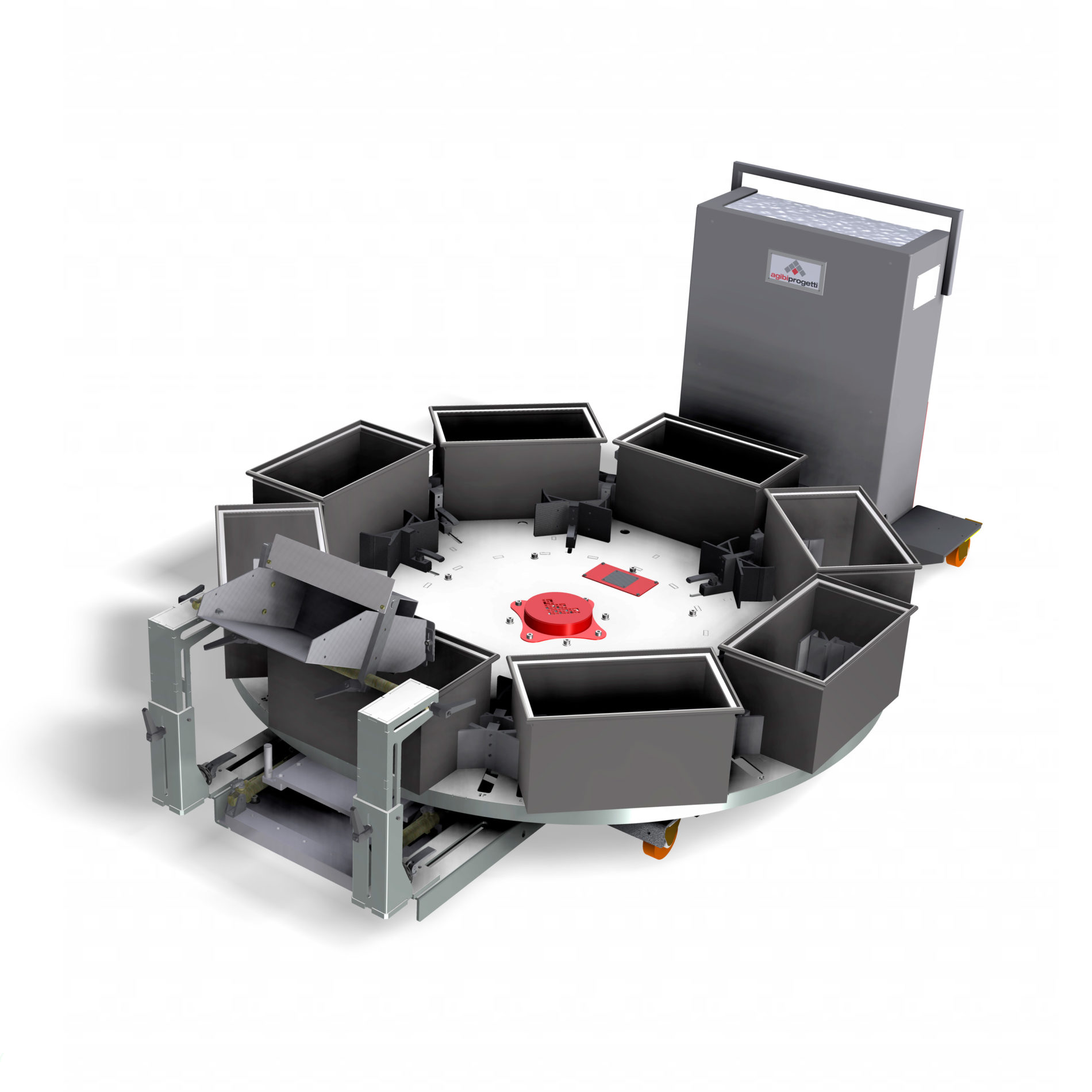 ROTOBOX
Automatic container changer with rotary table
The machine is built with a strong structure made of powder coated steel sheets.
Its main components are:
• Rotary table which allows the use of any type of containers (cardboard, plastic or metal boxes) and the programming of the machine with 6 or 8 stations.
• Adjustable box exchange: with a timer, a part counter or an external control from the downstream machine.
• Option Hopper feed with pneumatic control (TR.TP): to stop parts during the container exchange. It is not necessary if parts are counted at the beginning.
• Option Loading cell (CDC): it can be installed under a station and equipped with a pneumatic elevator. The cell weighs the parts and zeroes the weight of the container. When reaching the pre-set weight, the cell places the container on the rotary table which turns over a step.