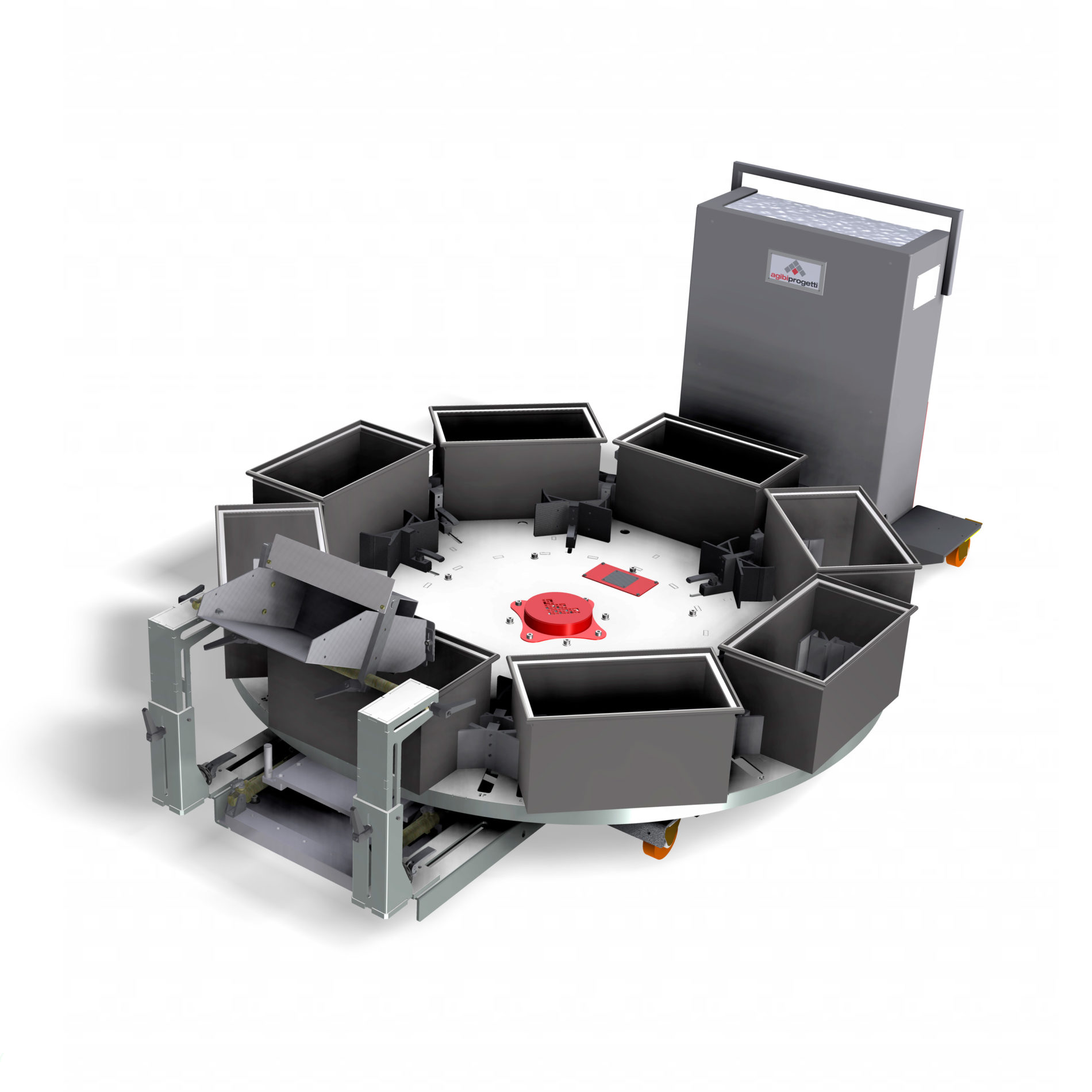 ROTOBOX
Automatic container changer with rotary table
• Machine designed for automatic, in-line change of spring or small metal parts collection containers.
• Possibility of using 6 or 8 containers of various sizes and types (cardboard, plastic or metal boxes).
• Programmable container change: with a timer, a part-counter, an external control or, on request, with integrated Loading Cell (option).
• On request, option Feed Hopper with pneumatic control to collect parts during the rotation container change.